If you are visiting the site for the first time, you'll find the TOPIC INDEX a great place to start. You can also check out our statistics VIDEOS, or the Practically Cheating Statistics Handbook, which gives you hundreds of easy-to-follow answers in a PDF format.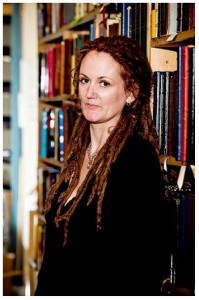 My name is Stephanie and I have worked as an adjunct professor of mathematics for Jacksonville University and Florida State College at Jacksonville. This website (and its sister site,
Calculus How To
, which is aimed at calculus students) was set up primarily to help my students in STA2023 to understand
elementary statistics
. However, most of the articles are applicable to any intro stats course, including AP statistics.
I earned both an MAT (Mathematics Education) and an MFA in Creative Writing. I've been teaching mathematics and statistics since 2006. I'm a member of both Pi Mu Epsilon (the mathematics honors society) and Kappa Delta Pi (education honors society). My publishing credits include the Sirius
Elementary Statistics
textbook published by Houghton Mifflin, for which I was co-author.
Can't find the answer you're looking for? Visit the statistics forums, where you can ask anything you want about statistics!