Looking for statistics help? If you're like most people, giant statistics equations are difficult to work through. They take so long, and one tiny mistake along the way throws the whole thing off! Super frustrating!
The Practically Cheating Statistics Handbook helps you with really easy, step-by-step instructions for every statistics formula. Here's an example of how easy it is:
Scary Formula:

Easy Answer from the Handbook: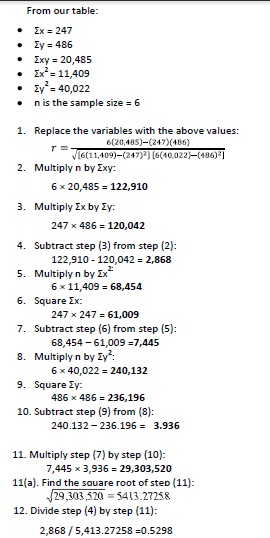 Why bang your head against the desk, trying to work through yucky problems, when you can take the easy road?
College Book Store Price: $96
Sale
Only
$19.91
Want to know what else the Practically Cheating Statistics Handbook can do for you? Click here to find out more!
Help with Statistics Equations
was last modified:
June 2nd, 2014
by